This 26th of August sees the UK celebrate National Burger Day, giving burger-lovers across the country the chance to wax poetic about everything that makes their perfect burger. Type of bun, meat thickness, order of toppings, the ever-controversial tomato; all will be the subject of takes hotter than a flame grill. As long as we can pick it up in one go we're not going to argue.
From classic favourites to experimental eating experiences, here's a rundown of the burger delights available at Hammersmith Broadway. Perhaps some will inspire and enrich your National Burger Day.
The Icon
The Big Mac is less a burger and more of a global cultural phenomenon, with over 14 billion sold worldwide since McDonald's inception. We never need an excuse to go back to this iconic classic, but we also couldn't think of a better tribute than to pick one up on National Burger Day.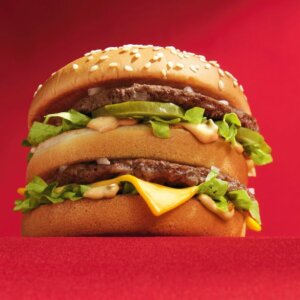 The Korean
Pelicana brings the unique flavours of Korea to Hammersmith, with their signature fried chicken an essential part of the country's food culture. As connoisseurs of everything arriving between two bits of bread, we've gone for their Deli Burger, tender and crunchy chicken fillet coated in Pelicana's sweet chilli sauce.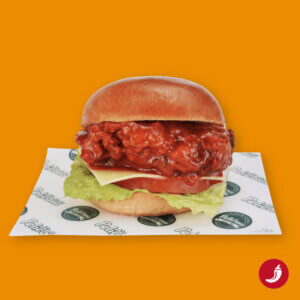 The Vegan
Your friends may argue that your burger must include meat, but with incredible vegan options like Leon's LOVe Burger, who needs friends? The burger the world needs now, topped with LOVe Burger sauce, mustard mayo, tomatoes, pickles and a slice of smoked Gouda-style vegan cheeze.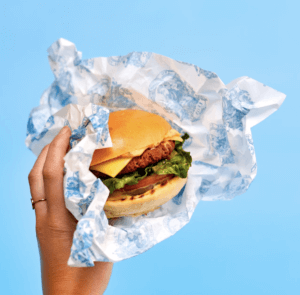 The Luther
One for the more adventurous, the Luther is a mythical off menu item consisting of all the usual burger components, sandwiched between two glazed Krispy Kreme doughnuts. Imagine the salty-sweet combo of pancakes and bacon, with everything turned up to maximum. Genius or madness? We'll let you decide.