We all have those people in our lives who make our hearts soar. This Valentine's Day, feel the joy of finding the perfect present to make their hearts soar, too. 
With Valentine's Day just around the corner, luxury chocolatier, Hotel Chocolat, recently launched their limited edition gift collection. If you're looking for a personal and unique Valentine's Day present, explore Hotel Chocolat's Love Potion Chocolates, Straight from the Heart, and With Love boxes for the chocolate lover in your life. Discover the collection today at Hammersmith Broadway.
Straight From The Heart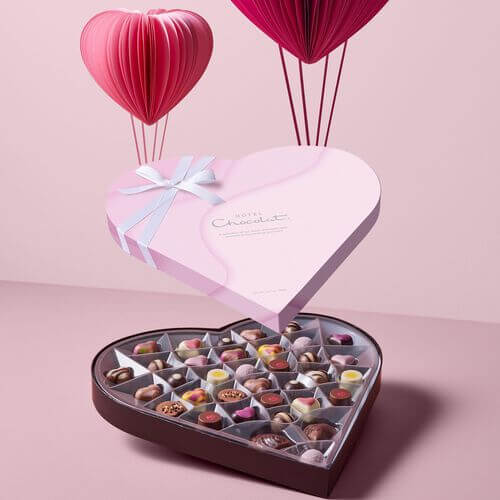 £42.00
For an all out statement of love, surprise your special someone with the Straight From The Heart Valentine's Chocolates. This collection of chocolates includes some of Hotel Chocolat's most coveted creations – 35 chocolates, to be exact. These chocolates are beautifully arranged in a heart-shaped box, so they arrive ready to give to your loved one. From boozy Pink Champagne truffles to elegant Praline Oysters, this splendid collection encapsulates the spirit of Hotel Chocolat. Indulgent, high-cacao, and always divine, these chocolates were crafted to be cherished and remembered.
Just to Say Chocolate Collection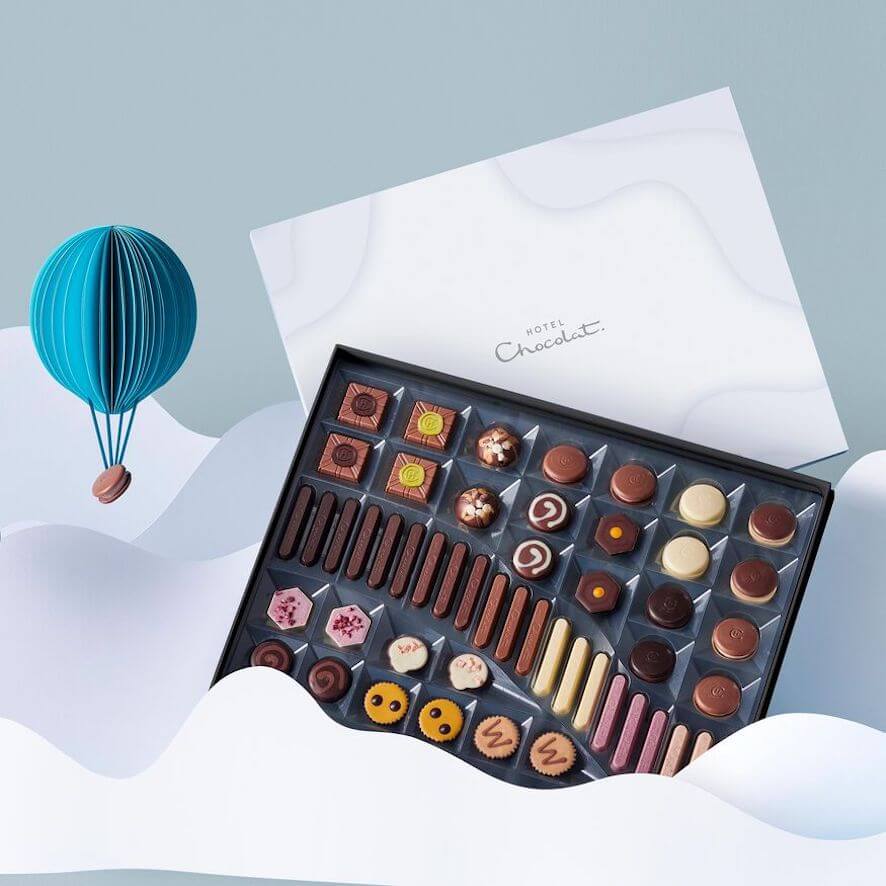 £42.00
Are you looking for the perfect Valentine's Day gift for your loved one but don't want to go overboard on the sentimentals? Hotel Chocolat's Just to Say Collection offers an array of 51 alcohol-free chocolates that say everything you need. Understated, yet packed with meaning, this stylish box of chocolates, inspired by Japanese Osechi boxes, is sure to remind your giftee just how much you care. If big, flamboyant displays aren't quite yours or your SO's cup of tea, you might be wondering what kind of gift to go for. Forget the giant teddy bears and lashings of pink ribbon. Instead, take a look at this collection of white, dark, and milk chocolates, where there's something to suit every taste. 
With Love H-Box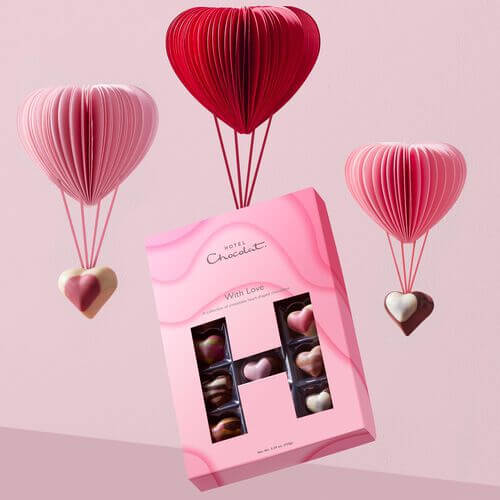 £13.50
Hotel Chocolat's With Love H-box's packaging will set your Valentine's heart a-flutter, while the 14 delectable chocolates inside will delight their taste buds. If you're lucky, your significant other might even be feeling loved up enough to share. No matter what kind of chocolate you usually go for, there's sure to be an array of nibbles here to satisfy. White, dark or milk chocolate – you'll find it all here. Which will take your fancy first? From a silky-smooth Mousse au Chocolat to an uplifting and zesty Lemon Curd, there's a little something to suit every taste.
Chocolate Dapper Dogs | Match Box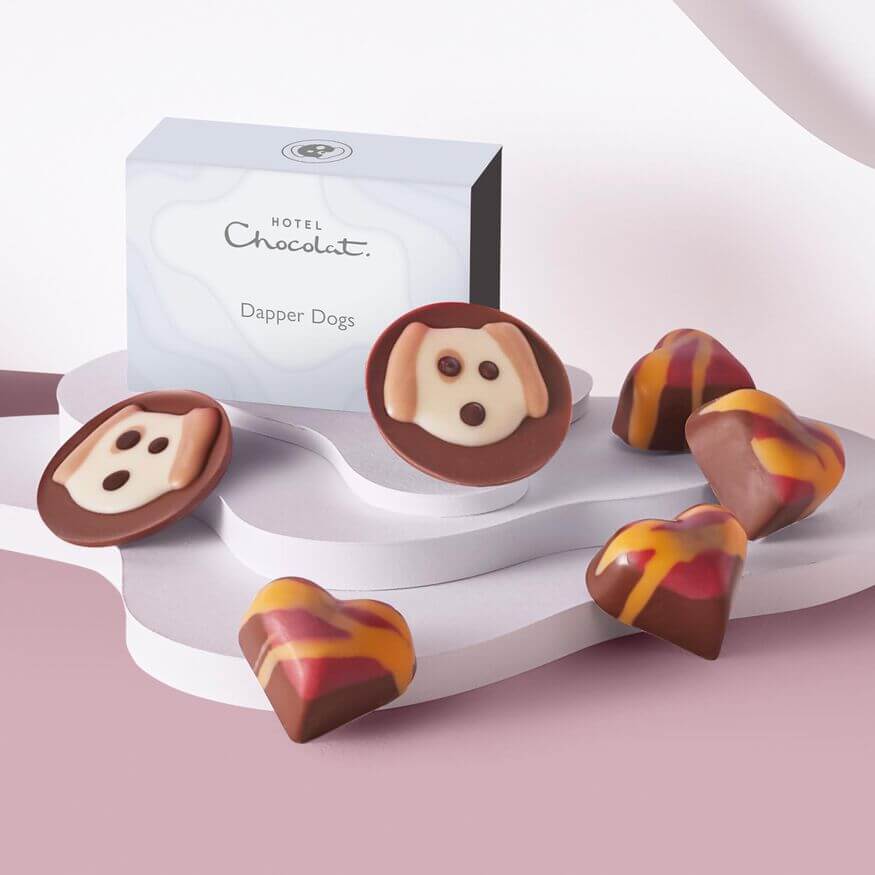 £3.00
Petite yet perfectly formed, this selection of three Dapper Dogs is an ideal stocking-filler for the one you love — or a pick-me-up for yourself! Who could resist those puppy dog eyes and delectable 40% milk chocolate cast? And with creamy white and rich dark chocolate detailing, these cute pups offer a balanced flavour profile that really lets the nuanced notes of the cacao bean shine through. In true Hotel Chocolat style, they embrace more cacao and less sugar for a rich taste and astonishingly smooth texture that truly pleases the taste buds.