Throughout February, we've been sharing inspiring and educational content from our beautiful borough to celebrate LGBTQ+ History Month. LGBTQ+ History Month is a time to raise awareness of the LGBTQ+ community and combat prejudice, all while celebrating its achievement and diversity.
Every Story Matters. London is a city where you are free to love who you love, and truly be who you are. Local artist and educator in LGBTQ+ history, Dan Vo, who works in the Victoria & Albert Museum, Gunnersbury Park Museum and the Sotheby's Institute of Art, redesigned Hammersmith tube station's sign to celebrate London's LGBTQ+ community.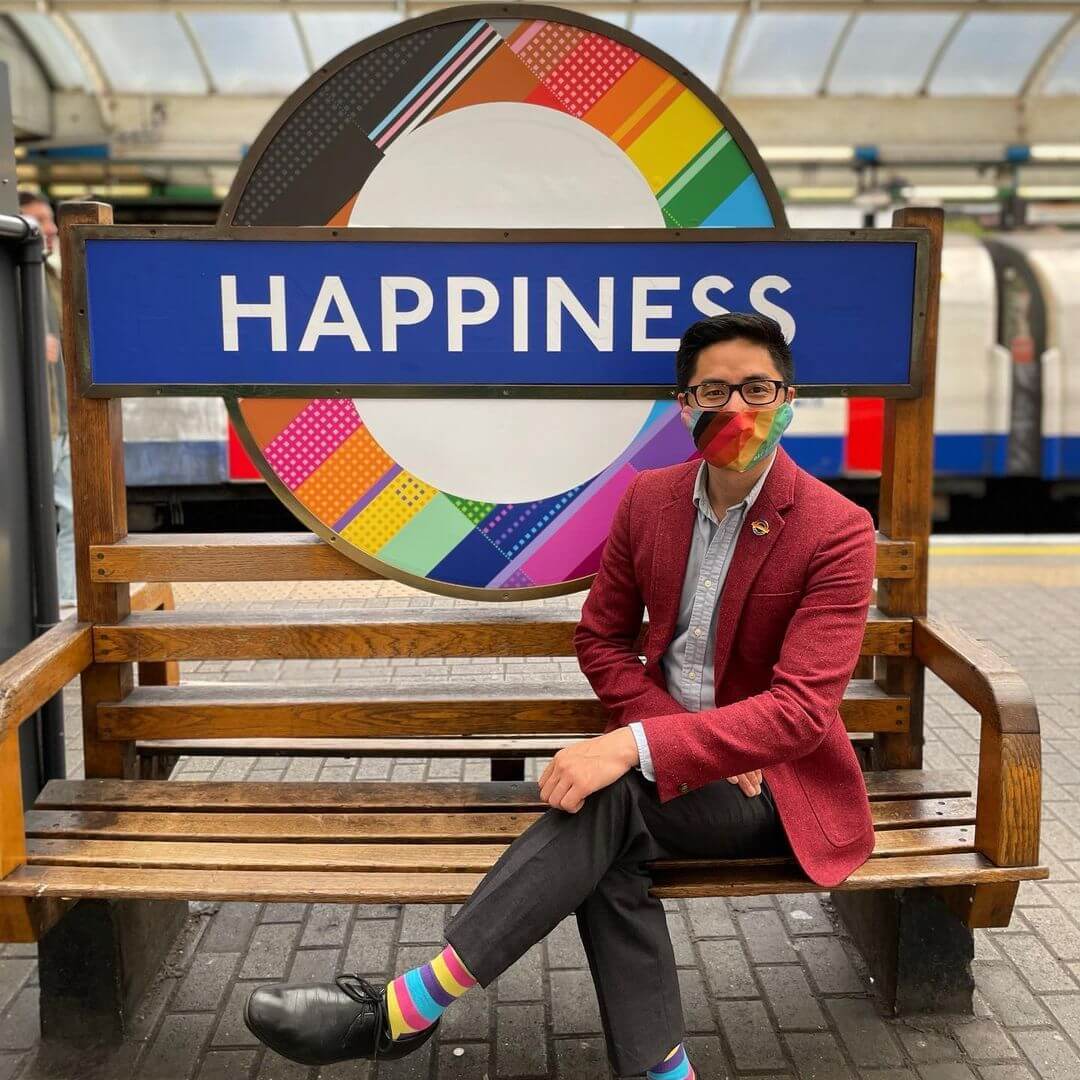 Photo credit: Christopher Ince
This roundel design is based on moquette textile patterns and uses familiar colours from across the TfL network to represent the Inclusive Pride, Trans Pride, Bi Pride and Intersex Pride flags. Dan renamed our station 'Happiness' because now you know the way, you can always journey to a place of happiness.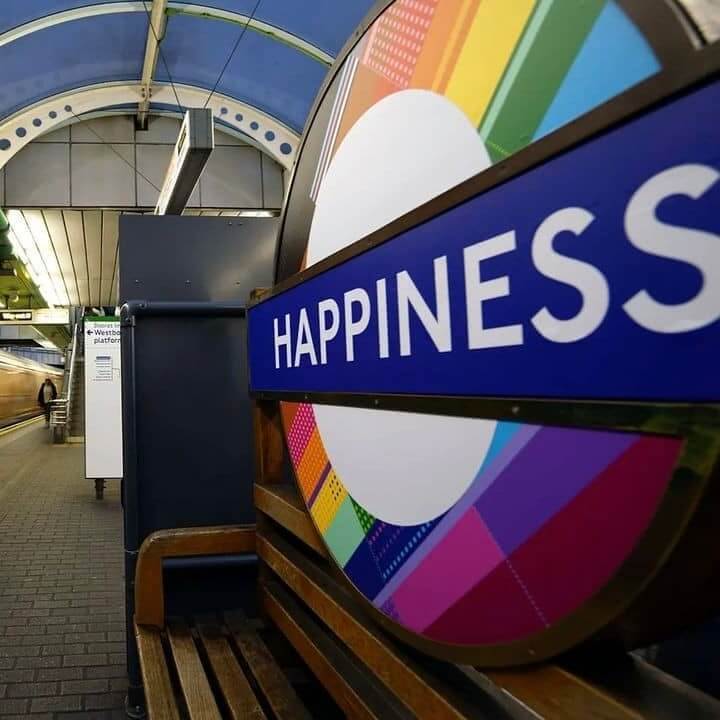 Photo credit: Luke Agbaimoni
This sign is one of ten roundels to be installed across London, carrying positive messages and vibrant colours, as well as visual representations of the London LGBTQ+ community. Dan chose Hammersmith due to living in the borough for almost a decade and wanted to highlight the diversity found across Hammersmith & Fulham.