Australian artist, Danni Simpson's explosion of colour has been splashed across three blank walls on the ground floor of Hammersmith Broadway. With the aim to ignite a creative spark in anyone who views her art, Simpson's mural design for Hammersmith Broadway incorporates classic, vibrant illustrations with famous references of the wider area. 
The first mural, 'Pigeon' features a colourful and fun pigeon design, a quintessentially British perception of London, aimed to brighten visitors' days as soon as they pass by. The second mural 'Let All The Children Boogie' was designed with David Bowie's Starman lyrics in mind. Bowie had close ties to Hammersmith, specifically when he took to the stage of the then Hammersmith Odeon to announce the end of his alter- ego, Ziggy Stardust.
The third mural fills the largest part of blank wall and features the phrase 'Alright Hammersmith', with a beautiful illustration of Hammersmith Bridge, an iconic landmark linking the southern part of Hammersmith in the London Borough of Hammersmith and Fulham and Barnes in the Borough of Richmond upon Thames.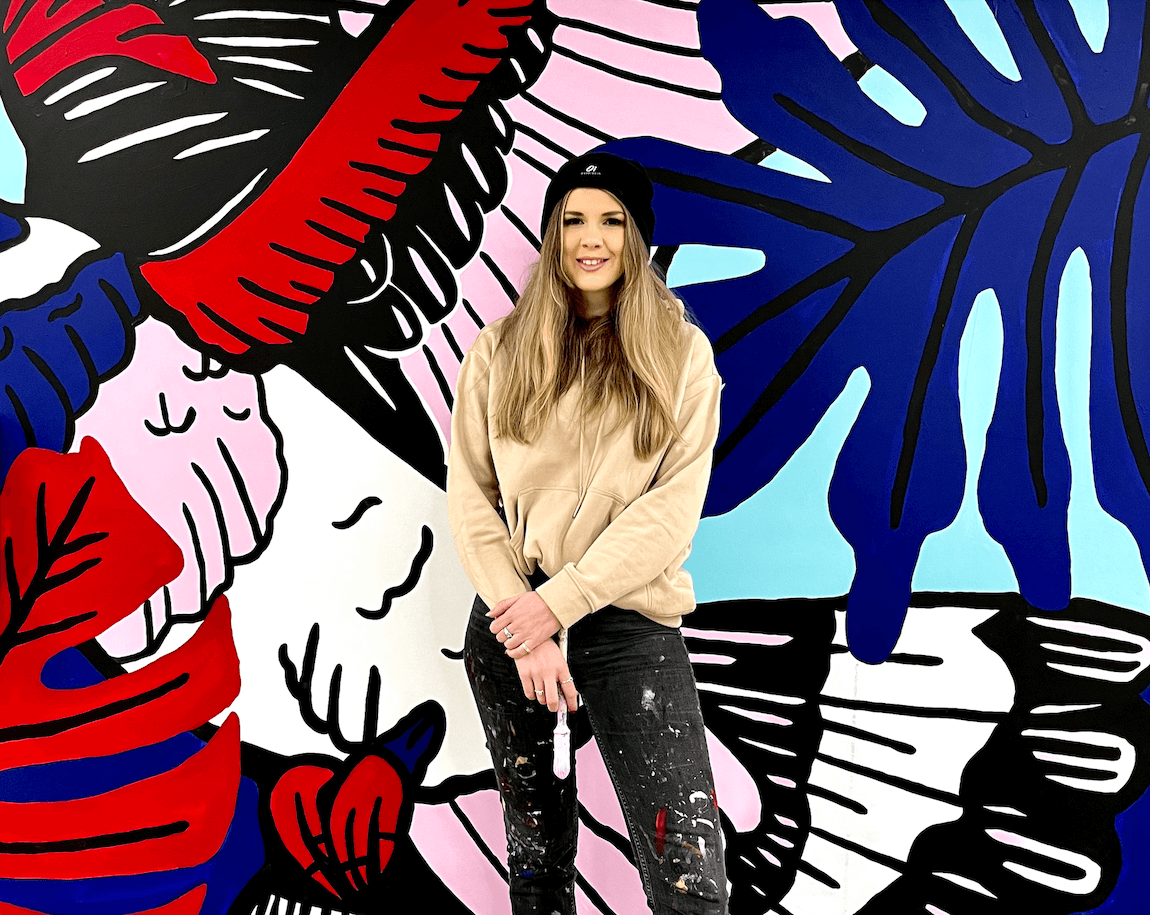 Simpson expressed, 'My style is defined by the illustrative line work that you'll find within it. I like to use pops of colours to make it bright and always use a floral accent into each mural that I do. Last month, Hammersmith Broadway reached out to me in doing a mural for the space that we have here. They wanted to really brighten up the area and make it friendly to the general public, creating something that was positive and colourful for people as they were doing their journey through to work or going home.
So, for this piece we started off with 'Pigeon' which runs down at the start of the mural. Then, we move on up to 'Let All The Children Boogie', which is a song lyric from David Bowie from his last Ziggy Stardust performance at the Apollo. The very last mural 'Alright Hammersmith', features the Hammersmith Bridge, which leads you to the edge of the corridor.'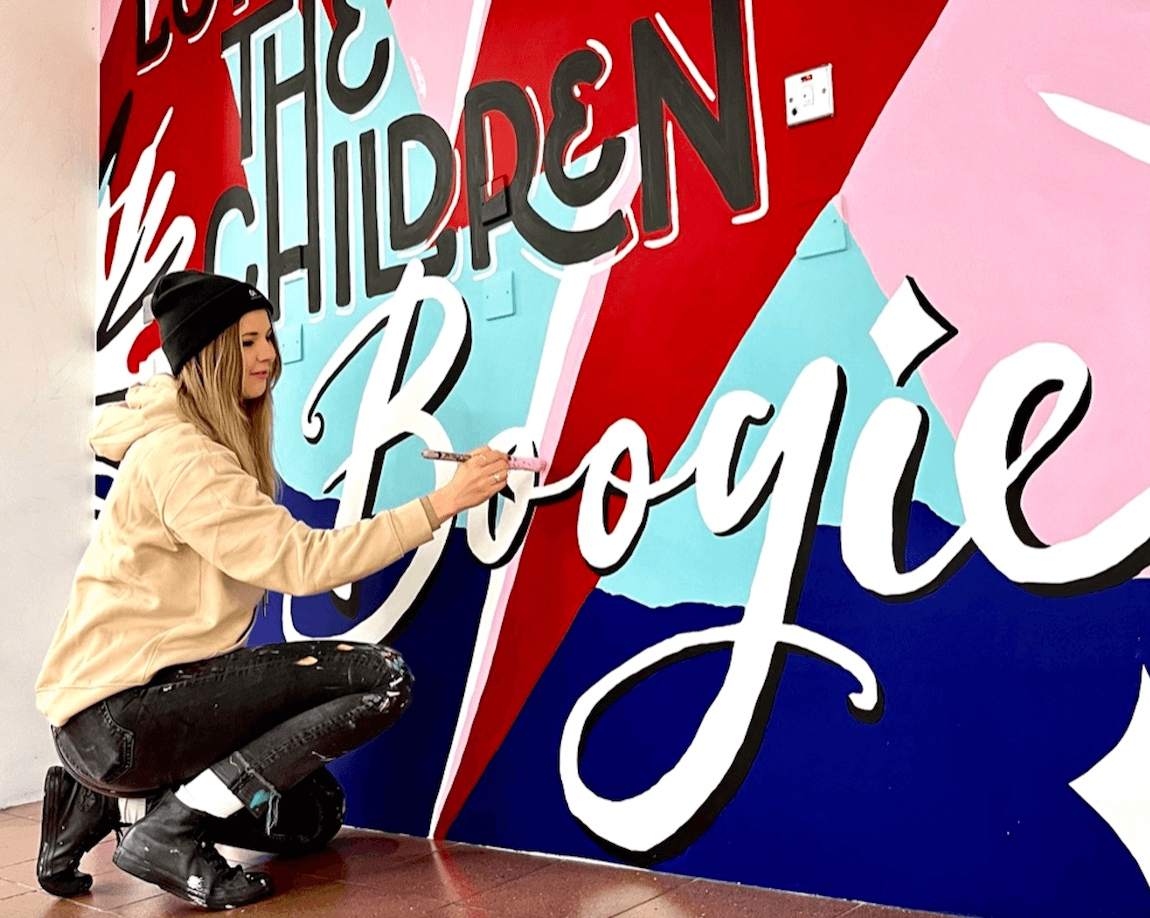 'I think murals like this are important to the Hammersmith community as it really brightens up the space and adds colour to blank walls. It means people engage with the community and are able to tell the story of what happened within this area. So keep an eye out for these murals, and come and see them for yourself.'
ABOUT THE ARTIST
Danni Simpson is an Australian Artist who specialises in Commercial murals and Illustrations. Her natural passion and talent for art has allowed her to complete a large number of projects and travel the globe to paint the world. Over the years she has showcased her art in cities all over the globe, including a huge project for the 2018 Commonwealth Games held on the Gold Coast, Australia. Simpson has worked her way throughout Europe designing numerous murals for cafes, bars and restaurants. As well as murals, Simpson has worked alongside top high street labels creating their digital illustrations and designs. Simpson's success has led to many different collaborations with well-known brands such as Jameson, Powers Whiskey and Jetts Fitness.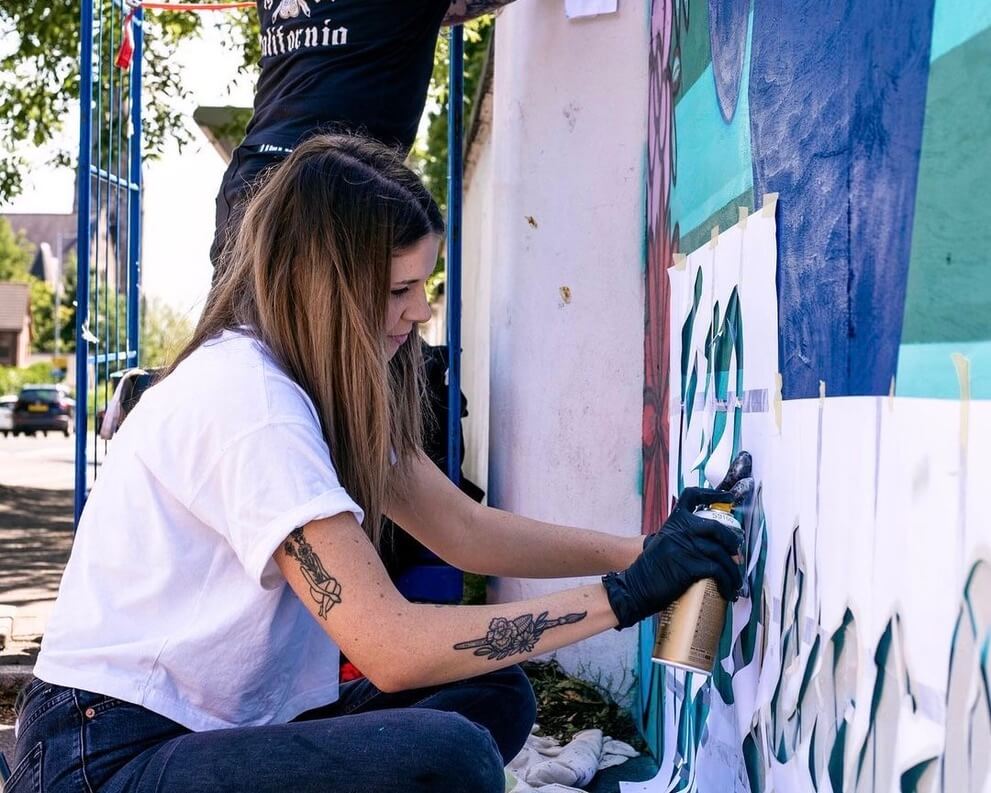 Her style is an urban fusion of detailed floral illustrations where wildlife clashes with architecture and typography, sprinkled through with dashes of art deco and mandala patterns. Beyond her work commercially, Simpson has been invited to appear at a number of events across the UK and Ireland such as Electric Picnic, Upfest Street Art Festival and Hit The North.
Simpson continues to travel the world leaving her mark wherever she goes and hopes to ignite a creative spark in everyone who sees her art.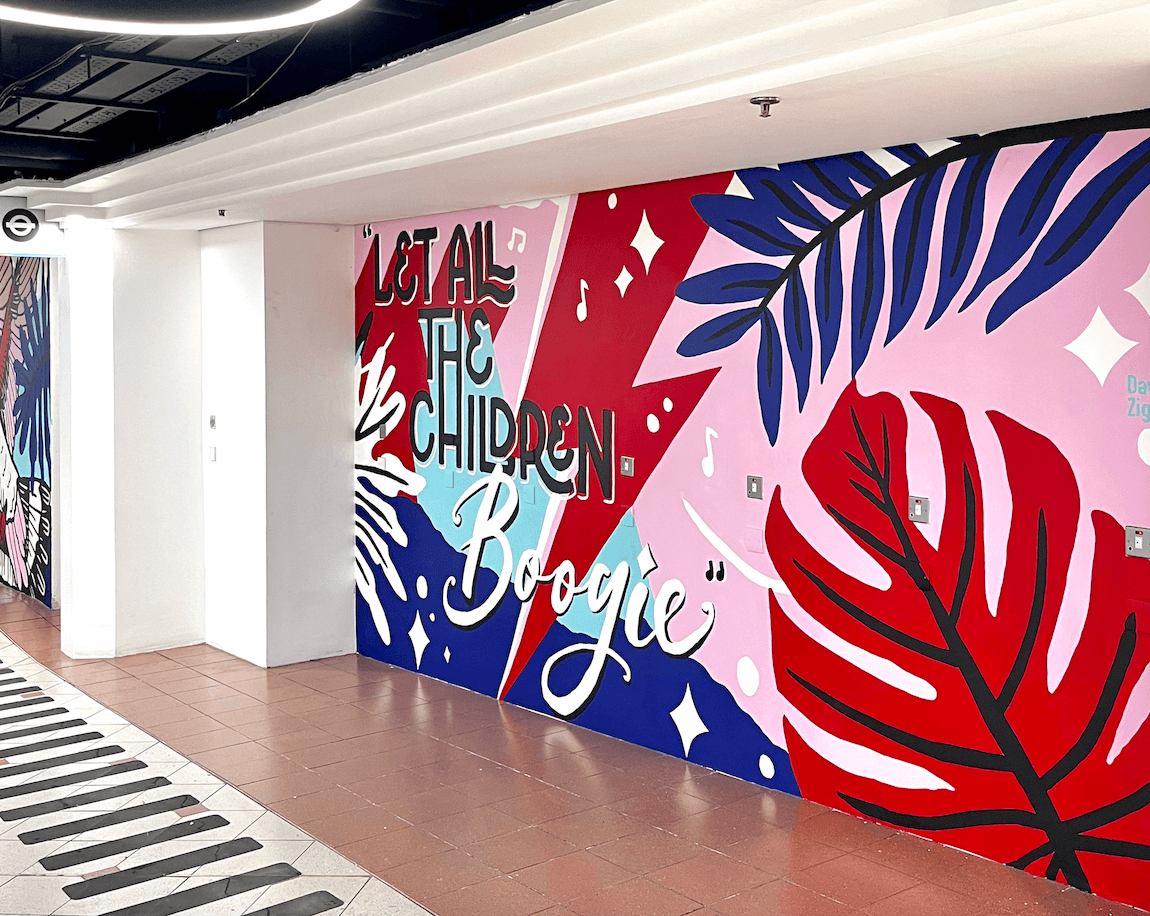 Come and see Simpson's new mega-installation at Hammersmith Broadway today. Follow us on Instagram for regular updates and sneak peaks!