A hidden gem in the heart of Hammersmith, Bradmore Square is home to a range of unique restaurants, bars, cafés, and even a co-working hub. A popular place for the local community to eat, drink and socialise, visitors can choose from various indoor and outdoor spaces to catch up with friends or family, whilst enjoying incredible food and drinks from all corners of the globe. 
Bradmore Square offers a refreshing alternative for those searching for a relaxed, social space in West London. The courtyard has been reimagined since 2016, and has quickly transformed into a must-see foodie spot in the capital. We've pulled together a quick guide featuring five places in Bradmore Square that you need to try. 
Kindred
Kindred are here to bring some magic to Hammersmith roundabout, inspired by the openness, warmth and connection created by gathering around a campfire. As a member of Kindred, you and your guests can expect food, drinks, entertainment and event experiences in a variety of beautiful spaces throughout their grade two-listed mansion.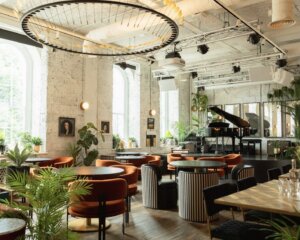 Cellar
Nestled below Kindred's members' club is Cellar, their new neighbourhood café, counter and bar that is open to everyone. Cellar serves up globally-inspired, seasonal menus, sustainable European wines and innovative cocktails.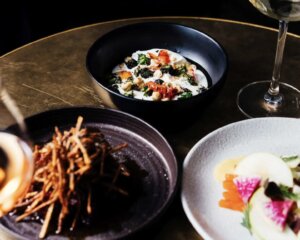 Dragon Cat Café
Experience a taste of Taiwan at Hammersmith Broadway's Dragon Cat Café, specialising in award-winning bubble tea and scrumptious wheel cakes. After months of research, eating and drinking around Taiwan to find the most authentic flavours, from night markets in Tainan to street vendors in Taichung, the founders of Dragon Cat Café's goal was simple – to bring the taste of Taiwan to London.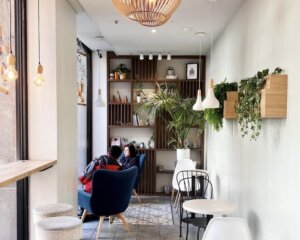 Chez Maiss
Chez Maiss is a modern expression of Mediterranean flavour, bursting with expert mixologists, well-travelled wines and fresh food. With a menu that restores, replenishes and revives, expect a diverse variety of delicious Mediterranean dishes accompanied by great wine pairings in a vibrant setting. It's the smaller things that make the biggest impact, so explore Chez Maiss' swirl of sour, savoury and sweet sharing platters.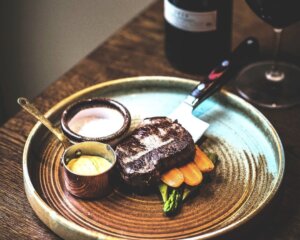 The Craft Beer Co
Back in 2011, two London school friends, Martin Hayes and Peter Slezak, founded the Craft Beer Co. Their idea was simple; to create a great place with an inviting atmosphere, top-notch products, and exceptional service. Craft Beer Co. focuses on sourcing beer from far and wide including key, cask and bottled beers from independent brewers all over the UK and international brewers rarely seen in London.