After a two year hiatus, this weekend marks the start of carnival around the world, with celebrations taking place all over the world including singing, dancing, music, and fun.
We're bringing carnival to Hammersmith Broadway!

This summer, Hammersmith Broadway will be alive with sound, colour and bank holiday vibes as we invite one and all to celebrate our Summer Carnival! For one day only, our vibrant courtyard Bradmore Square, will host a day of music, dance and family fun – all against a backdrop of amazing food from Kindred and special carnival drinks from Dragon Cat Café. All we ask is that you bring the summer vibes!
There will be entertainment for all ages, with a host of stilt walkers, bubble-ologists, face painting, jugglers, magicians and more. Enjoy a live soundtrack of R'n'B and Hip Hop classics from Vibe, and Brazilian dancers getting everyone moving. Carnival season is officially here!
There will be a great lineup of entertainment including;
Magician Trixy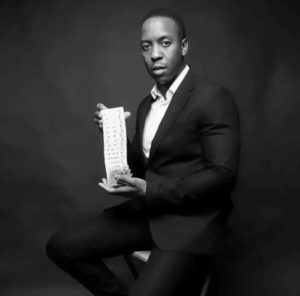 Magician Trixy is a close-up magician who has mastered the art of performing magical illusions right in front of your eyes. With ten years of performing experience prepare yourself for some jaw-dropping illusions.
Chris Marley, Juggler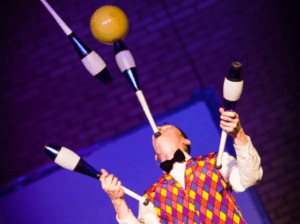 Official World Record breaking juggler Chris Marley has juggled everything from balls, knives, axes, to mobile phones and even defrosted fish fingers! He attributes his juggling skills to his well above-average height of six-foot-three. "If you drop something, it's a long way to bend to fetch it…"
Brazilian Dancers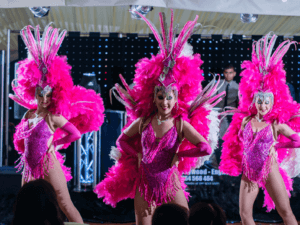 The UK Dance Team prides itself on being the most versatile and bespoke dance company in the country, with a vast array of teams, themes and an ever-expanding repertoire of dance styles. Their Brazilian vibes will bring that carnival atmosphere to the heart of Hammersmith, and everyone is welcome to get moving and join them!

What is the schedule for the Summer Carnival?
Join us at the Summer Carnival on Friday 26th August from 12pm – 6pm for a fun-packed schedule. Our magician and dancers will be performing all day from 2pm, and our stilt show and juggling acts will be in action throughout the day so make sure to keep an eye out for them!