We understand that sometimes you don't have the time to sit down and enjoy a meal, and you need a variety of quick, grab-and-go food options. Whether you're a busy professional, on your way home or in a hurry, we've got you covered. We've compiled a list of the best choices that will satisfy your cravings in an instant.
Chopstix
For those craving a taste of the noodles on the go, Chopstix is your one-stop destination. Their delectable range of wok-tossed noodles and flavorful stir-fries are not only quick but also bursting with authentic flavours.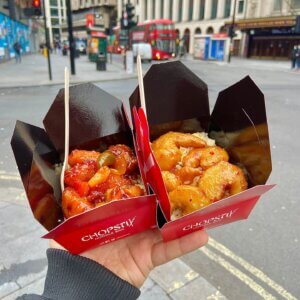 Joe and the Juice
Fuel up your day with a refreshing boost from Joe & the Juice. Known for its invigorating blends of fresh juices, smoothies, and energizing coffee, this spot is perfect for a quick pick-me-up.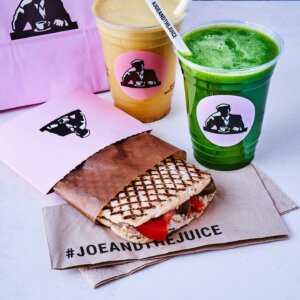 Pret a Manger
Pret a Manger has an extensive range of sandwiches, salads, and snacks prepared with fresh, natural ingredients. It's a go-to spot for those seeking a quick, wholesome meal.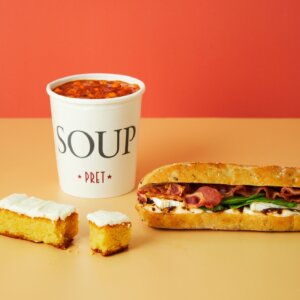 Greggs
We all know and love a Greggs pastry. Grab a warm sausage roll or a freshly baked sandwich for a satisfying, on-the-go treat.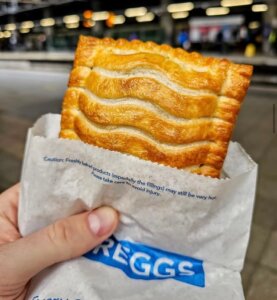 Pure Food
Maybe you're looking for something more nutritious, Pure Food serves up a range of healthy options for those looking for a quick, healthy bite. From fresh salads to nourishing hot pots, they've got it all covered.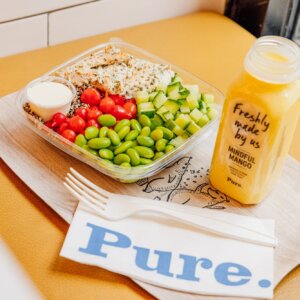 Wasabi
Sushi lovers rejoice! Wasabi has a tantalising selection of freshly prepared sushi rolls, bento boxes, and Japanese-inspired snacks, perfect for a quick and flavoursome meal.