The festive season is upon us, and what better way to embrace the holiday spirit than by indulging in the Christmas delights at Hammersmith Broadway? From heartwarming drinks to delectable festive foods, and even a touch of Christmas magic, we've rounded up the ultimate winter essentials to make your visit unforgettable.
Sip and Savour Festive Warmth
Warm up your soul with a delightful array of festive drinks from popular cafes at Hammersmith Broadway. Pret serves up holiday cheer with their Gingerbread Latte, Merry Berry Hot Chocolate, and Salted Caramel Latte. Starbucks brings the magic with Peppermint Mocha, Caramel Brulee Latte, and Chestnut Praline Latte. Meanwhile, Costa invites you to indulge in the season with their Gingerbread Latte, Sticky Toffee Latte, and Roasted Hazel Latte.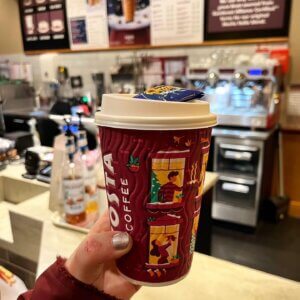 Send Festive Greetings
Spread the joy by picking up the perfect Christmas cards and stocking fillers at Scribbler. Whether you've been naughty or nice, Scribbler has a range of festive Christmas cards that capture the spirit of the season. Plus, explore their collection of adorable stocking fillers suitable for the entire family.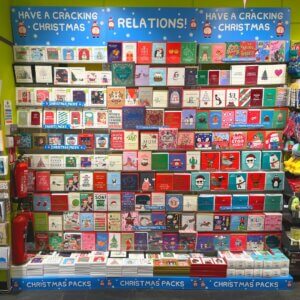 Delight Your Taste Buds with Festive Foods
Indulge in the flavours of the season with mouthwatering festive foods available at Hammersmith Broadway. Leon presents their Festive Wrap, a tantalizing combination of turkey, miso & porcini gravy, pork and herb stuffing balls, bacon, and tangy cranberry and orange sauce. Greggs offers a Christmas Lunch Baguette packed with festive flavours. Pure delights with Ginger Cookies, Mince Pies, Mini Christmas loaves, and Rudolph's Roots vegan wrap. Don't miss Kindred's Christmas menu featuring Crispy Duck Leg Bonbons, Cranberry and Orange Stuffed Walsgrove Farm Turkey Leg, and a decadent Dark Chocolate and Clementine Fondant for dessert.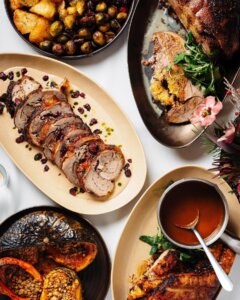 Discover Your New Festive Drink
Celebrate the season with Chezmaiss's wide selection of festive cocktails, from spicy concoctions to their signature Mulled Wine. If you prefer a different kind of cheer, explore the festive drink options at Craft Beer.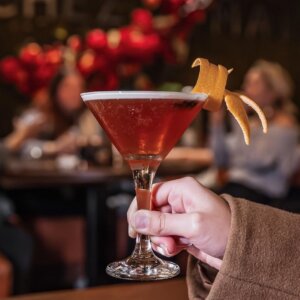 Capture the Christmas Magic
Immerse yourself in the enchantment of Christmas at Hammersmith Broadway. Be sure to explore the stunning train installation, which provides the perfect backdrop for capturing those magical moments. Share the joy and spread the holiday spirit with friends and family.